MY READINESS TO LOSE WEIGHT
How Ready Am I?
Take the following READINESS QUIZ to determine your readiness level to lose weight. Answers to these questions can help you detect barriers that keep you from getting started on your weight loss journey. LET'S GET STARTED.
-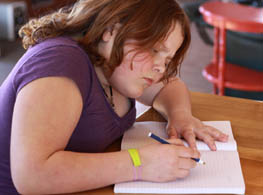 Take out a piece of paper and make 4 columns labeling them as follows: A Lot, Some, and Not at All.
- Number your paper one through eight.
- Mark your answer to each question in the column that best fits your response:
| | | | |
| --- | --- | --- | --- |
| QUESTION | A LOT | SOME | NOT AT ALL |
| 1. How much does being overweight bother me? |   |   |   |
| 2. How committed am I to losing weight?  |   |   |   |
| 3. How confident am I that I can lose weight?  |   |   |   |
| 4. How willing am I to say goodbye to a life of eating everything I want?  |   |   |   |
| 5. How willing am I to stop eating out with family or friends at restaurants, at the mall, etc.?  |   |   |   |
| 6. How supportive is my family of my efforts to reach a healthy weight?  |   |   |   |
| 7. How supportive are my friends to help me reach my weight goal?  |   |   |   |
| 8. How willing am I to talk about my weight problem with a healthcare professional?  |   |   |   |
How many did you answer A LOT?
How many did you answer SOME?
If you answered A LOT to all or most of them, you are well on your way to being ready to lose weight. Check out How Do I Lose Weight: A Step By Step Approach for ideas on a healthy weight loss strategy. You can learn to eliminate problem foods you crave or have a problem resisting one by one. You can also learn to reduce or eliminate snacking and reduce mealtime food amounts and not miss the food. We call this the 3 step approach to losing weight.
If you answered NOT AT ALL to all or most or them, you might want to ask yourself WHY? Are you afraid, unwilling or can't give up the food, lack motivation, get little support from others, or something else?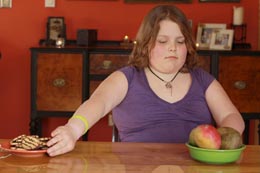 After reading some of these and other tips in the tips area, retake the quiz and see if your answers moved more toward answering A LOT. Armed with more information and lots of resources to help you, give losing weight a try. YOU CAN DO IT!