Weight Loss: Reality or Fantasy?
Sign up for your Weight Loss Chart!
Weight loss can be real. However, many kids want to lose it so fast, that their weight loss vision becomes a fantasy. In fact, one of the most common questions Lucy receives is, "how fast can I lose weight?" Sometimes the question is even more specific like "how i can get down to 90 pounds (currently weighing 148 pounds) in 10 days?"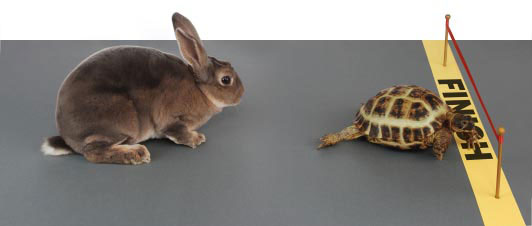 If you are familiar with the tortoise and the hare story, then you will find more success when acting slow and steady like the tortoise, rather than putting off weight loss and then trying to reach your goal within a very short period of time like the hare.
Losing weight too fast can be dangerous
Although you may want to lose all your extra weight really fast, this is not a good idea for several reasons.

It could backfire because withholding too much food may cause you to overindulge and binge later on, resulting in weight gain, not loss.
When the body has a very low carbohydrate intake, it will make up for the shortage of carbons to make energy by removing it from body proteins such as muscle. The result is that your body shape will lose tone and you will become weaker.
Rapid weight loss achieved through dehydration (not drinking enough water or other fluids) just means the weight will quickly return even if you reach your goal. In the mean time, your skin will appear dry and your hair dull.
Poor nutrition from drastically reducing your intake may result in hair loss, dizziness, constipation, diarrhea, nausea, a lower tolerance to temperature changes, and an increased risk for infections. It may also hurt your growth if you are still growing.
You may become too tired to exercise or even do some of your regular daily activities.
You may have increased difficulty with your short term memory, thus performing poorly in school and on your homework.
There is a higher tendency for skin to sag when it can't keep up with a quickly shrinking body (as is often seen after weight loss surgery).
You will probably become disappointed when you discover you are unable to reach extreme or impossible goals.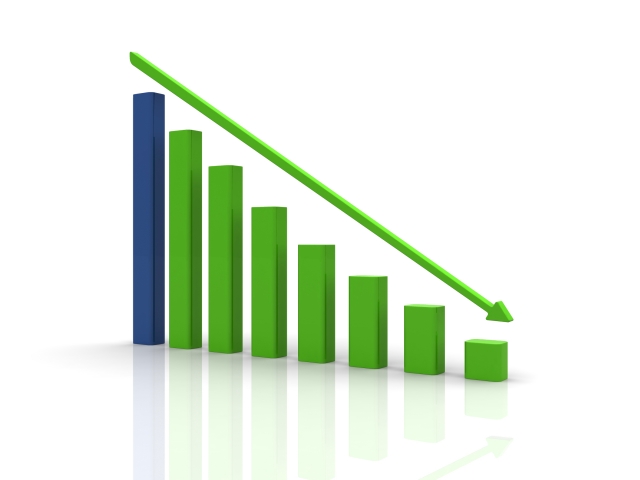 Safe rate of weight loss
Many doctors and dietitians recommend only losing 1-2 pounds (1/2-1 kilogram) per week as a safe rate of weight loss. Others recommend only losing one pound (1/2 kilogram) per month. Some kids who are slightly or moderately overweight, but still growing in height, may simply "grow into their weight". If one is extremely overweight (usually 30% or more over their healthy weight), then faster weight loss may be reasonable, although this should always be done under the supervision of a doctor to prevent any complications.
Sign up for your weight loss chart!
We want you to succeed in losing weight safely and permanently. One tool that can help you see if you are losing weight at a safe rate is by signing up and using your very own weight loss chart in the eCare area. Follow the easy directions found on the Weight Chart Sign Up page to start your chart within minutes.



After you have signed up for your chart, you can look at or enter new results onto your chart any time you want. From the homepage, just click on the Ecare icon. Start working towards your weight loss reality today!





"Need Water" and "Declining Graph" Images courtesy FreeDigitalPhotos.net