Celebrate
Physical Fitness & Sport Month!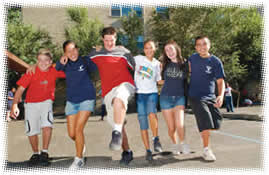 May is Physical Fitness & Sport Month. Great timing since the sun is shining brighter and longer. More time for fun activities outside! Healthy weight loss includes regular physical activity. Here are some tips to consider when choosing your healthy activities: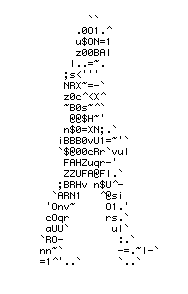 * Try to do activities that get your heart pumping faster everyday. There are as many activities out there as you can dream up. The sky is the limit! Jumping on the trampoline, running around the baseball diamond, playing tag, riding your bike around the neighborhood, and dancing in your front yard all are great! Even fast walking is good exercise. Try it with a friend, a parent, or your dog (neighbor's dog?)
* Activities that get your heart pumping faster are called cardiovascular exercise...or cardio for short. Cardio exercise helps a person burn stored body fat. This will help a person lose weight.
*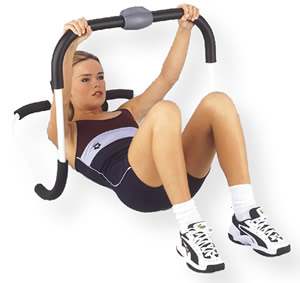 Certain television commercials or internet ads promise flat abs or small thighs by using certain weights or products. These do not work when a person is overweight. It may make the muscles tighter, yet fat will still be around them. Do cardio first. Then focus on strength building exercises. Some people recommend doing strength building exercise one or two times per week.
* Good strength building exercise does not have to involve fancy equipment. Go through your pantry at home and find a couple canned products. Use these as hand weights. Lots of great strength building exercise ideas can be found at www.toneteen.com.
* Now that it is getting warmer, be sure to drink plenty of water. Experts recommend 8 ounces of water for every 20 to 30 minutes of activity.
* Lots of people who are overweight say that activity is too hard to do. Some complain that it is too hard on their joints. Others say it hurts when their thighs rub together. Sometimes, people decide they will work on healthy eating first then increasing activity. That is okay! Make a plan that you will start incorporating activity soon, though. Consider adding small amounts of low impact activity first. This can be walking for five minutes. Remember, you are not in a race to lose weight. Slow and steady wins every time!
* Sometimes sticking to a physical activity plan can be hard. To make it easier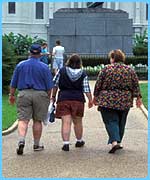 and have more fun, find an activity buddy! This can be a friend in the neighborhood, a brother, a sister, a parent, or another adult. If you cannot find one where you live, consider finding one on this site. You can make exercise plans and report back to each other!
Make this a healthy week!
(Click here for past week's tips)